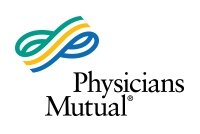 Physicians Life Insurance Company® —
a member of the Physicians Mutual family
New to Medicare? It can be confusing. We'll take the time to simplify the complex so you can understand how Medicare works before you buy.
Join us for Medicare 101, we'll discuss:
Making the most of your rights, options and entitlements
How to enroll in Medicare
What Medicare does and does not cover
Your Medicare Supplement insurance options
And much more!
Upcoming Medicare 101 Sessions in
There are no sessions currently listed in this area. If you'd like to search another location, simply change your state.
We're here to help
Our agents offer the personal service you deserve and the expertise you can trust. They will take the time to understand your specific needs and can provide an insurance solution that's right for you. We're proud to have reliable agents across the country.