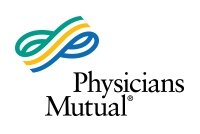 Your journey to a confident
future begins here.
Select a product to get started
Get your free quote today.
Physicians Mutual Insurance Company offers reliable Medicare Supplement, dental and supplemental health insurance.
Physicians Life Insurance Company provides important life insurance, Medicare Supplement, and annuities.
What can we help you with today?
Feel good about retirement
Let the Physicians Mutual family help you make confident decisions about retirement and the future you deserve.
Hear why our customers feel protected in retirement
Indiana customer Judy Rausch is feeling good about her retirement. Find out why she says Physicians Mutual feels like home.
More news, more ideas, more fun —
it's all here in our Community Hub
Do you like tips on how to live and eat well, free printables, DIY ideas and giveaways? If so, be sure to check out our new Community Hub, a vast treasure of content created just for you — and your pets, too. It's all free and ready to share with your community of friends and family.
Take Me to the Hub