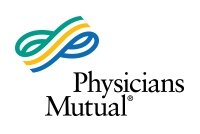 Your journey to a confident
future begins here.
Select a product to get started
Get your free quote today.
Physicians Mutual Insurance Company offers reliable Medicare Supplement, dental and supplemental health insurance.
Physicians Life Insurance Company provides important life insurance, Medicare Supplement, and annuities.
What can we help you with today?
Feel good about retirement
Let the Physicians Mutual family help you make confident decisions about retirement and the future you deserve.
Don't miss our top advice for your retirement now on Hallmark Channel
Be sure to watch Hallmark Channel's Home & Family as Physicians Mutual's Bob Gunia shares his top five tips, plus a bonus item, to help you plan for your best retirement years. He even has a special tribute for the Home & Family audience. This is one show you don't want to miss.
Let us plant a tree to celebrate you
To celebrate the Hallmark Channel Home & Family audience, family and friends, we will plant a tree in celebration of everyone who submits a request. Carried out by the Arbor Day Foundation, the Trees in Celebration program creates a lasting legacy and helps restore forests damaged by natural disasters.
Yes, Plant My Tree